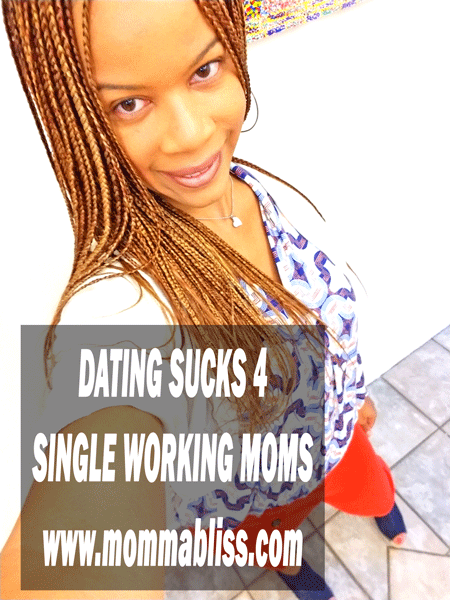 Dating sucks for single working moms for a lot of reasons.  I was thinking about this today, as I chilled in the house after a long day of work (stressful at that), that my dating life is pathetic.  I'm always telling other people you should get out more, you're such a pretty girl you don't need to be alone.  Yet, I'll admit I make very little effort to follow that advice. 
"My azz is tired!"
Who knew being a mom would be so exhausting?  It's true, parenting is hard if you love them.  Between working, trying to manage my life, and my kid's life, I have limited time.  When I get some me time, I want savor it and enjoy it.  I only want to do things that involve relaxing (catching up on tv shows, drinking wine, or sleeping).  Not activities that make me even more tired.  I'm not really in the mood to go out and try to pick up on guys in the bar.  I've also tried internet dating and I think I want something a bit more organic.  As my cousin says, "been there done that, got a t-shirt."  Besides, who has time to actually meet up and go on a bunch of dates to weed people out.  Sounds exhausting. (sigh, I digress 😉)    
"

Over 40, you're picking from the leftover recycled goods and it could be a loser batch….j/k not really"
Yes, it's a sad fact that when you cross 35 as a women, your stock drops off tremendously.  Quite honestly, the problem isn't your stock per se, it's that you know too much.  And you probably have higher standards than your 20 something self.  Also, adding a child to the mix you have another person to think about when playing the dating game, which makes the situation a bit more complicated.  Thus, the pickings are slim and if you have a young kid you're not going to find a lot of single dads at the preschool.  Most of the cute guys are married there.  At least, that was my experience.  Ahhh, the plight of the single working mom.
"And don't be single in a largely single city like Los Angeles!"
All of my single girlfriends, hate the dating seen in LA.  A lot of these guys want to date you like a wife but will never put a ring on it.  Hell, many want to date you like a best bud, and act like they don't know you in public.  Like you weren't just sleeping in their bed last night and once or twice a week for the last 2 years.  Sad but true.  There is a plethora of commitment phobes in this city.   
"No solutions just rants are all I can offer, but it feels good."
Anyhow, I just wanted to share my random mom thoughts, as I sit here contemplating swiping on Bumble, because there has to be someone decent out there for me.  I just haven't met him yet.  Or I passed his azz up when I was young and stupid and didn't know enough about the world to make a commitment. 
Anyway, cheers to the pursuit of love and finding a best friend life partner, everyone deserves it if they desire it.
Follow me on Instagram at https://www.instagram.com/mommablissofficial
Follow me on Twitter at https://www.twitter.com/mommablissblog
Follow me on Facebook at https://www.facebook.com/mommablissofficial
Copyright @ www.mommabliss.com 2017