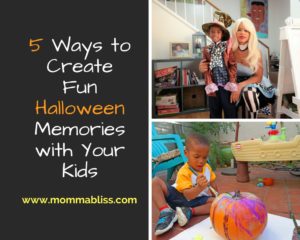 Halloween is a great time to create fun memories with your kids. Before, I had my son I only occasionally participated in Halloween activities.   My minimal participation involved me occasionally dressing up for a Halloween party, that was it.
Now I have a child I'm excited to participate year after year. Those cute little baby costumes got me hooked.  My son's first costume was Captain America and I was Superwoman.
So if you're new to Halloween participation or are looking for ideas on fun things to do, you've come to the right place.
Here are my top 5 ways to create fun Halloween memories with your kids:
1.  Halloween Themed Photography Session: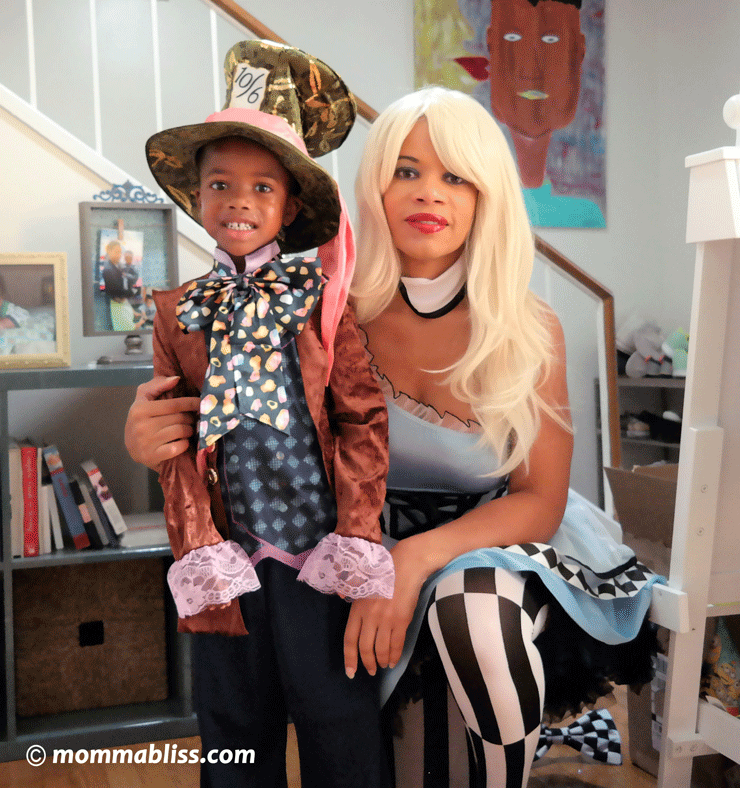 I have a friend who encouraged me every year to participate in her yearly tradition of taking professional photos for Halloween. This year I said what the heck and signed up for photos.  We took photos with Gloria Plunkett (the photo above is my snapshot not her work), she offers Halloween minis every year at around $150 for a package that includes 10 digital photos.  She's based in the Torrance California area.  Her photography sets are always fun and exciting for the kids.
This year I picked Alice and Wonderland as our theme, I was Alice and my son was the Mad Hatter.  Other themes I've seen people do are Thelma and Shaggy from Scooby-Doo, Batman and Robin, and the Adams Family.  Next year I'm considering Inspector Gadget and Penny.  You can also easily take photos yourself to save money with a decent camera and a tripod.  I plan to take photos every year from here on out, because it's so much fun.   I will warn you that you may have to buy multiple costumes, as your little one may not want to be the character for your themed photo on Halloween.  I had to buy two costumes this year.
2.  Visit Your Local Pumpkin Patch: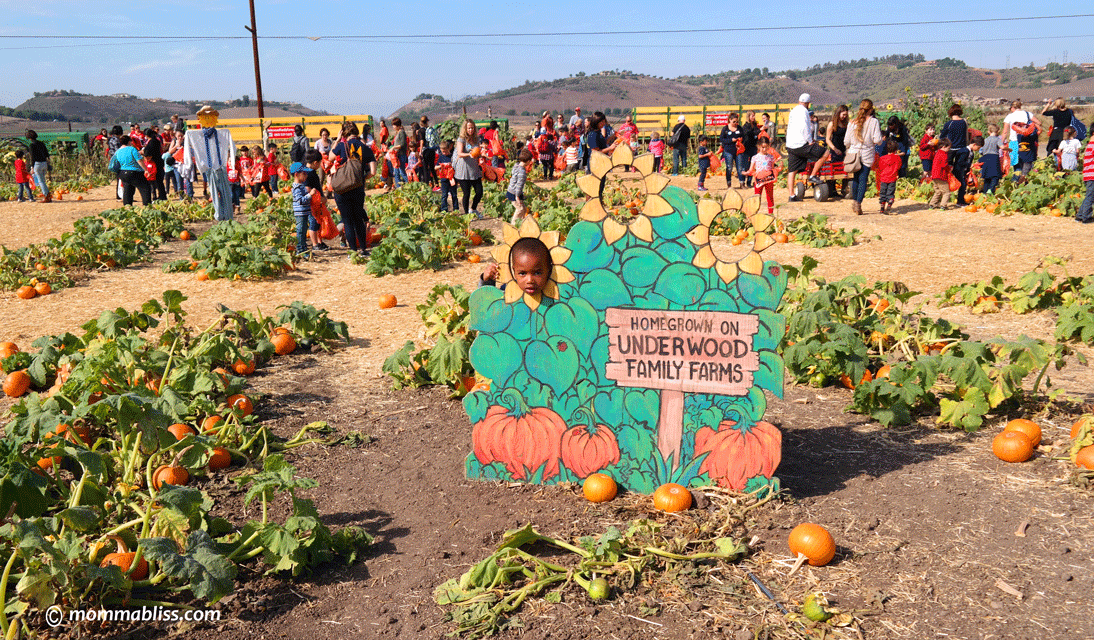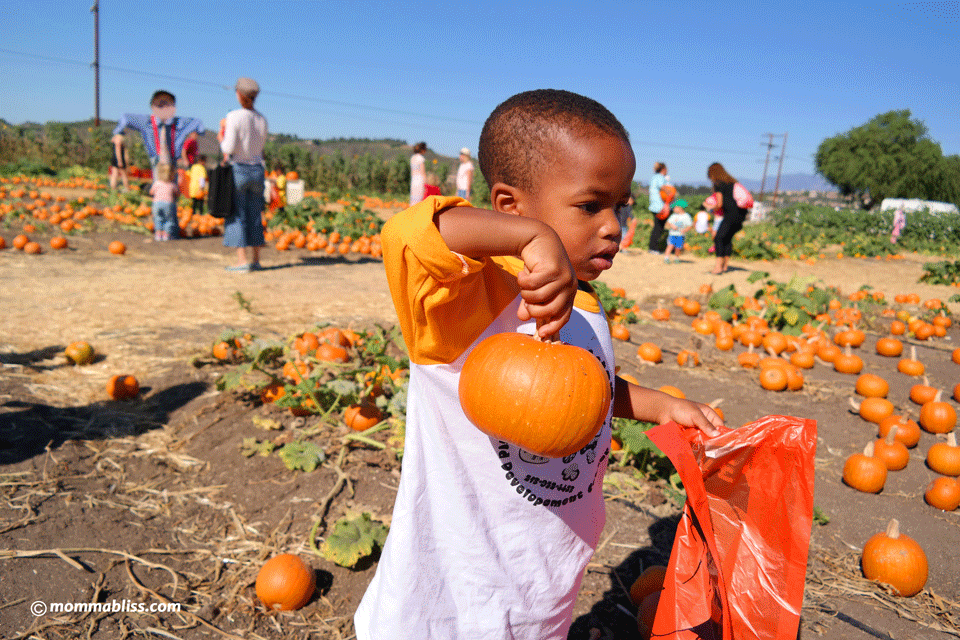 Visiting your local pumpkin patch is a great way to have fun with the kids.   We go to Underwood Family Farms in Moorpark, CA.  It's a great place where you can take a hayride around the farm and see the different fruits and vegetables as they grow.  You can also pick your own fruits and vegetables if you're into that.  They have pumpkin games, music, play areas, animals, and a corn maze.  They also have a huge selection of pumpkins you can pick to take home.  My son loves to go to the pumpkin patch and hang out for a couple hours.
3.  Paint and Carve Pumpkins: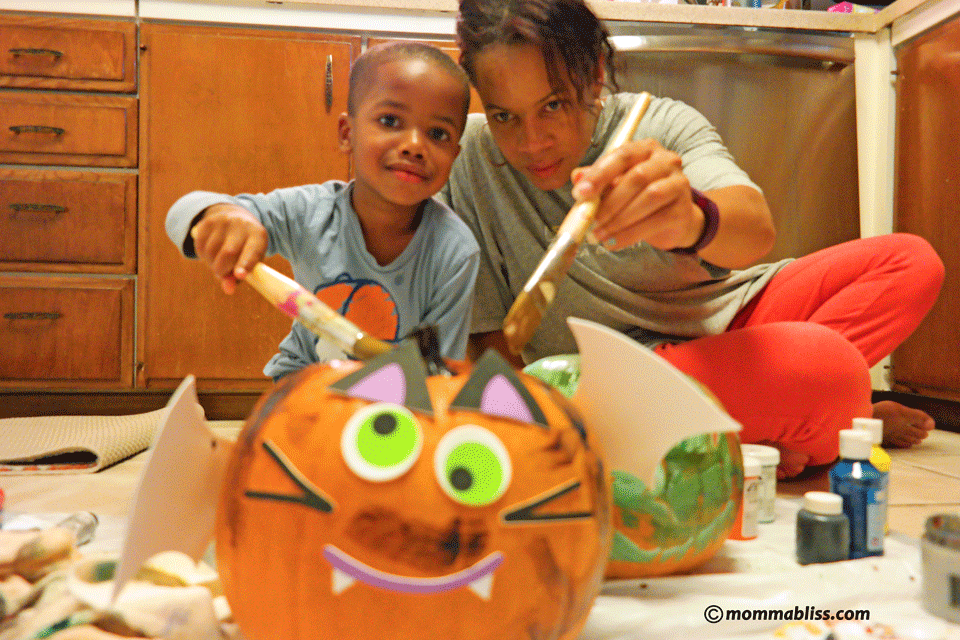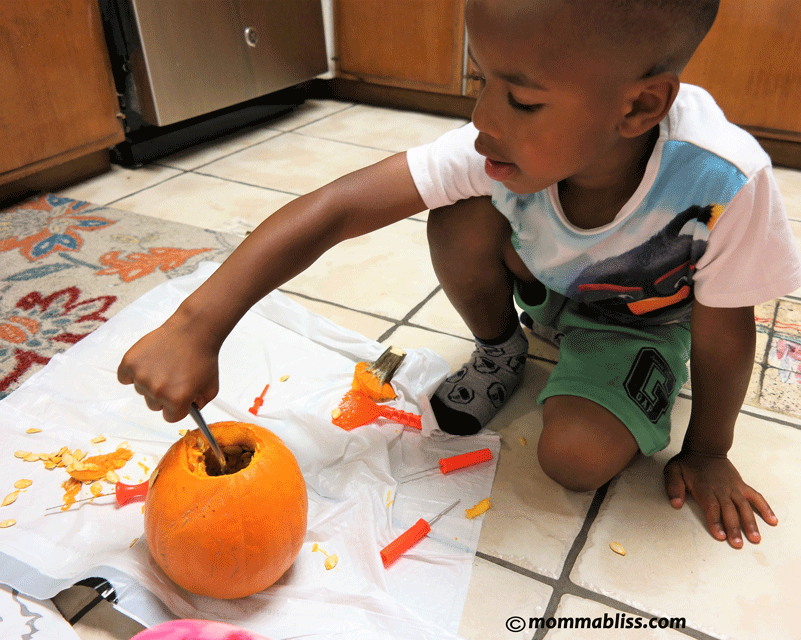 Every year my son and I paint pumpkins.   I started this when he was around 1 years old.  It's a fun tradition and we paint together.  I paint my pumpkin and he paints his using Crayola Washable Kids Paint. I also buy pumpkin stickers from Michaels, they have a nice variety and are cheap with the online coupons.
This year my son requested to carve pumpkins.  So we will paint pumpkins and then carve them a few days before Halloween.   I'm a novice pumpkin carver.  Last week my son and I had a failed attempt to carve a small pumpkin.  If you don't know, scraping that stuff on the inside of a small pumpkin is hard work. There's not a lot of room to get inside of it.  YouTube has videos on how to carve small and large pumpkins.  I should have looked there first, lesson learned!  On our next attempt we will be carving large pumpkins.  I will keep the small pumpkins for painting only and stickers.
4.  Decorating for Halloween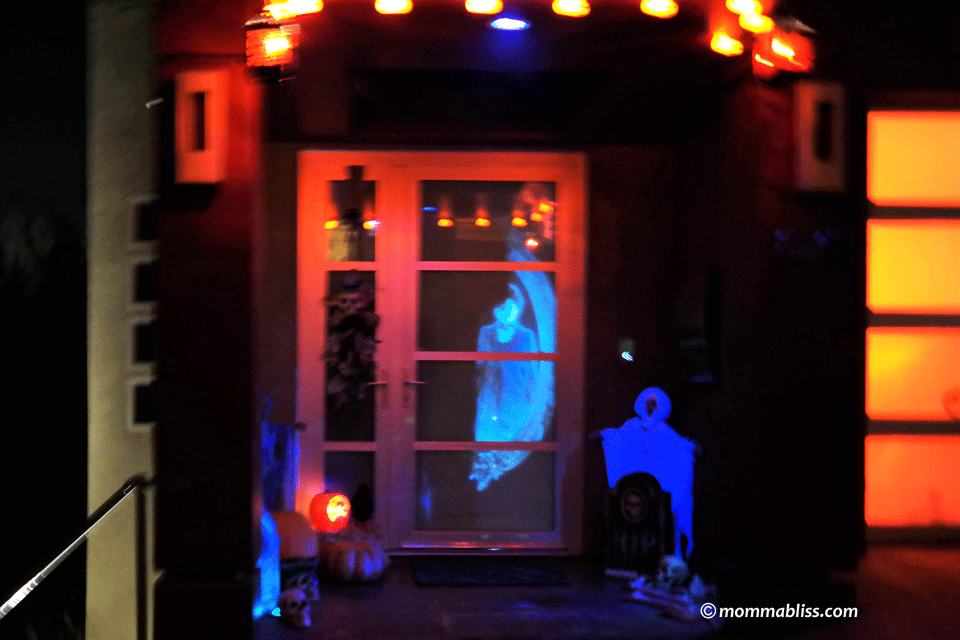 Last year at age 3, my son requested we decorate for Halloween. He wanted our house to look spooky.  I took him to Party City and let him pick out decorations for the inside and outside of our house.  Michaels also has a lot of decorations kids can make.  This year we will be re-using the same decorations from last year and adding a little more.  It's wonderful to see my son get excited about decorating our house.  A good tip is to buy decorations for next year at the end of the season if you have extra money.  You will save a lot of money that way.
5.  Trick or Treating with Friends – Parents Dress the Part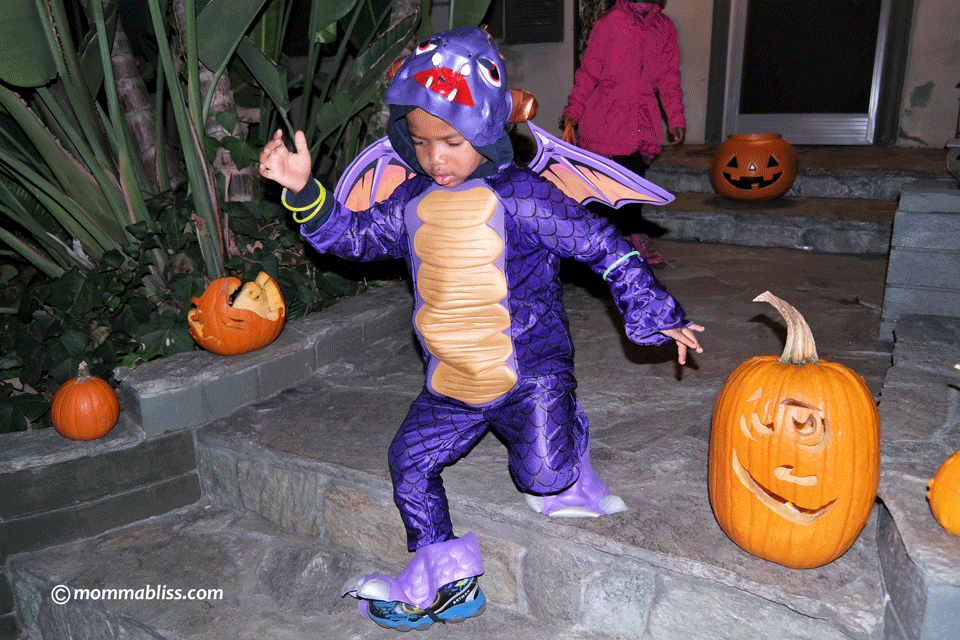 I haven't trick or treated in years and quite honestly I was a little hesitant about it. A friend invited me to go with them in their neighborhood and now we do it every year.   It's a lot more fun to trick or treat with friends.  The kids have a blast running from house to house.  I also like to get dressed up with my son to be a part of the team.  I see a lot of parents dressed up as well and it makes the whole experience enjoyable for everyone.
I hope you have a fabulous Halloween.   If you have other Halloween traditions and suggestions you want to share, please leave them in comments. 😉
Follow me on Instagram at https://www.instagram.com/mommablissofficial
Follow me on Twitter at https://www.twitter.com/mommablissblog
Follow me on Facebook at https://www.facebook.com/mommablissofficial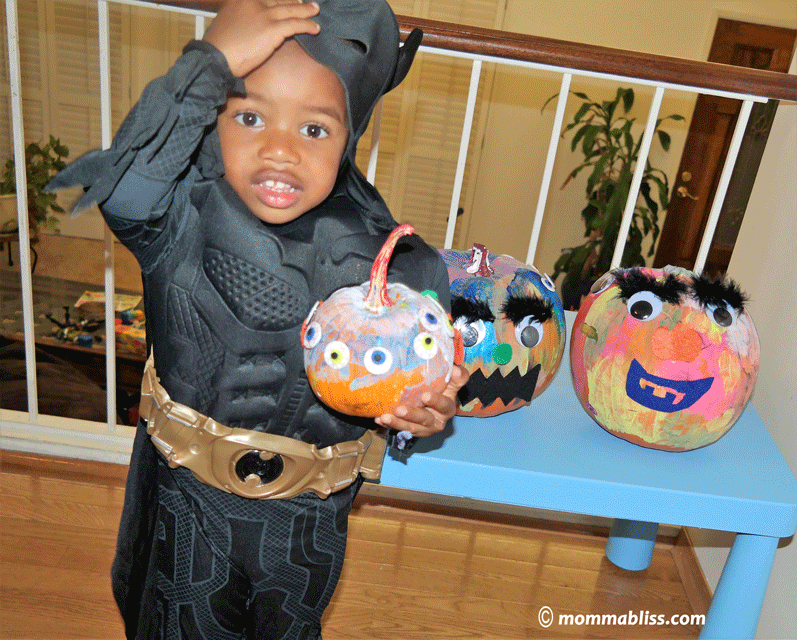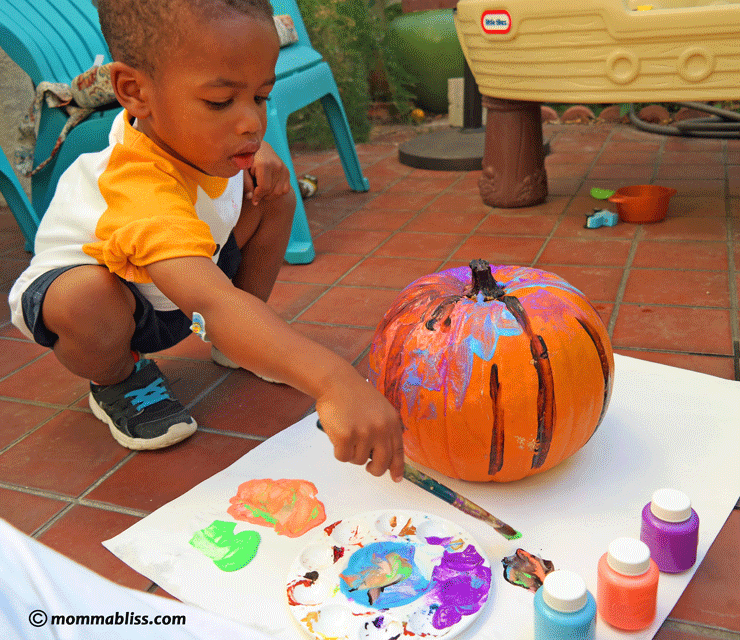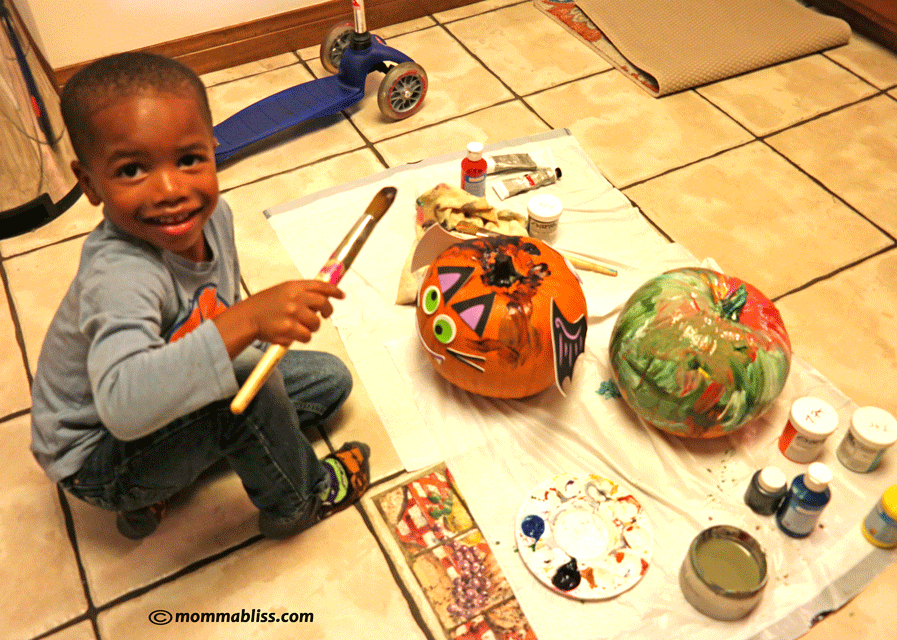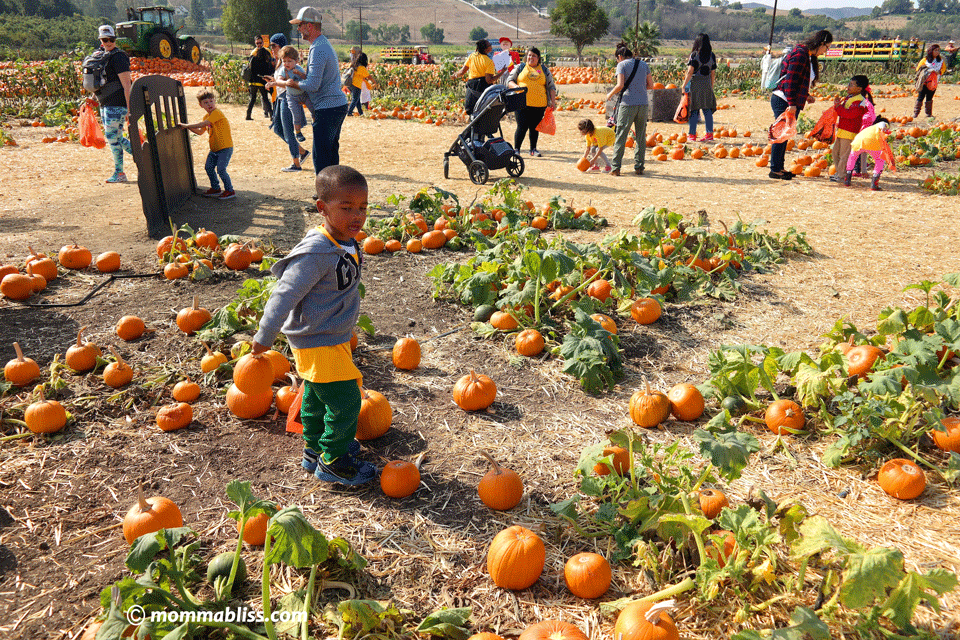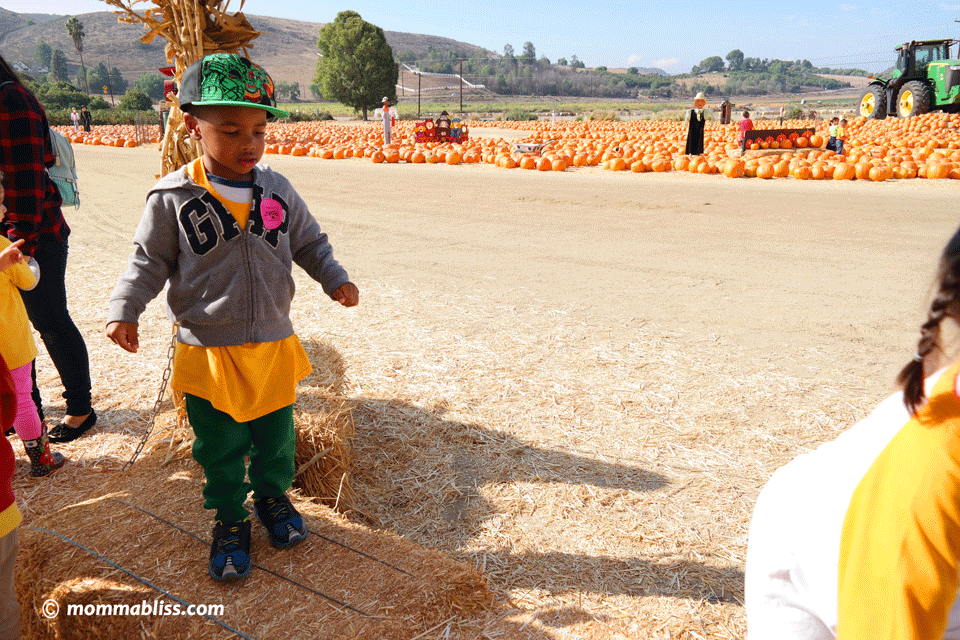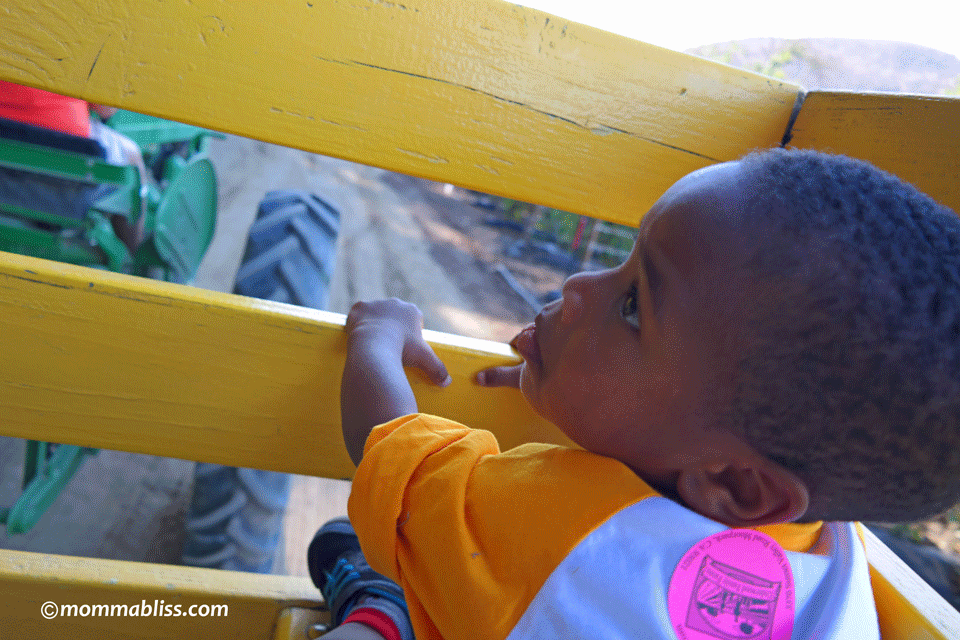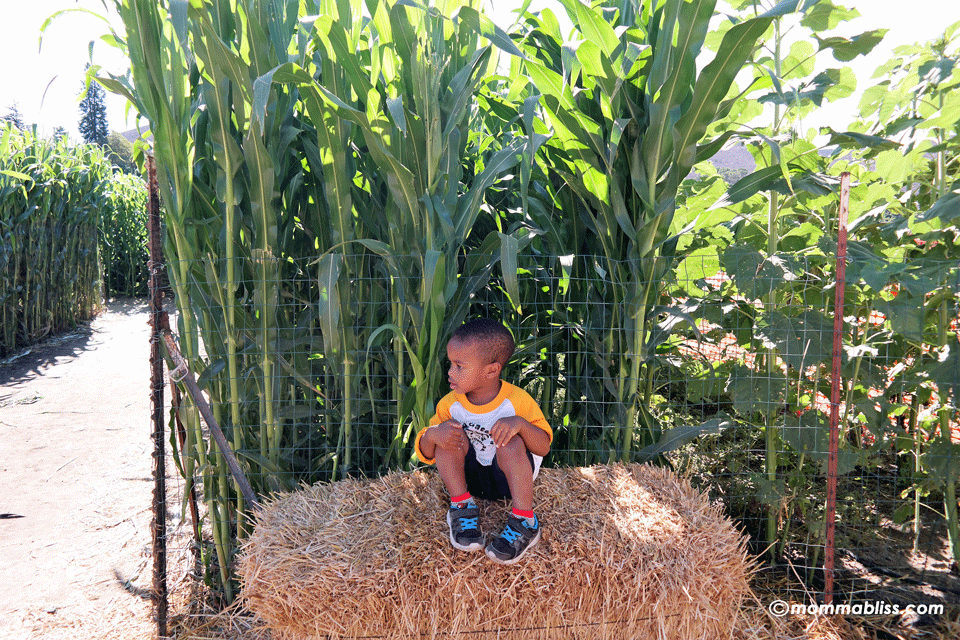 Copyright @ www.mommabliss.com 2017